My Dearest Muse,
Greetings, salutations and big ole' hugs! I am so excited that you are here! We are going to write and make beautiful things together! And channel the divine love and inspiration of the whole Universe! And discover my true calling and life's purpose! I know you are excited too. Thank you, and blessings, and, by all means, pull up a fluffy pink wing chair and stay awhile. Or move in! We have plenty of space.
I love that you give me all the good ideas at 4 AM when Paul is snoring and the critters are rustling in the ceiling and I am tossing and turning and trying to get my required 8-hours. I love that the very force of the ideas you are giving me are literally throwing my sleep-deprived ass out of bed before the sun comes up.
But this behavior is confusing the cats. And the kids. My younger child thought there was an intruder in the house when he heard my rumblings in the kitchen at 6 AM because mom never gets up that early for anything, so it couldn't be her! It is also confusing my body.
Seriously GURL – I need to sleep.
Don't get me wrong – I think Paul is enjoying the fresh coffee and packed lunch being handed to him with a bleary smile, like Leave it to Beaver meets Night of the Living Dead, as he trudges off to work at 7 AM.
But. Girlfriend. I am so very tired!
I get it – its been a long time since we've been together and you want to catch up and make up for all the lost time! I promise I will make you a priority. Like yesterday, when we wrote and crafted and decorated for 8 hours straight. The weight of the laundry piles I ignored in favor of chilling with you may actually threaten the structural stability of my house and will certainly lead to some creative outfit-making.  But still – it was a great day!
I also appreciate the inspiration in the car this morning. I have a title for the book I've been contemplating – yay! I can actually envision the book I'm going to write and how every single moment of the last 7 years of chaos has been leading me to this moment, and this message.
But if you can take meeting minutes or send me a personal assistant, that would help me to not get a ticket for pecking out all the ideas I don't want to forget on my phone at the never-long-enough traffic light. And it might help me not get fired from my day job because I am so overwhelming filled with inspiration (and exhaustion) that I can't focus on the grants I'm supposed to write.
But I suppose I also owe a thank you, too, for all the inspiration in grant world the last few weeks. I know the practicality of grants (or the practicality of anything else, for that matter) is so not your thing. But we've been killing. it. Together!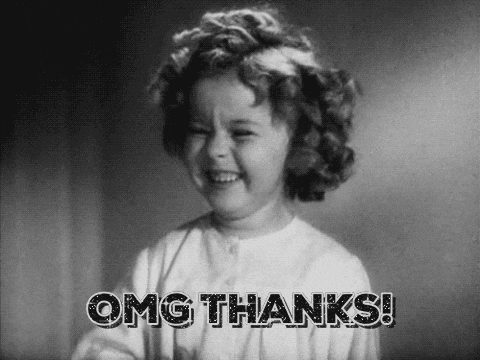 Above all:
Thank you, thank you, thank you for finally coming into my life in all your incessant glory. This is going to be a beautiful friendship.
Yours in love, light, gratitude, and sleep deprivation,
Alison
PS: If you must wake me with all the ideas at 4 AM, I understand. Keep it coming. I'll buy more coffee.
PPS: Dear Readers: I will be back soon (or as soon as my Muse will allow) with pics from yesterday's spring craft-a-thon!